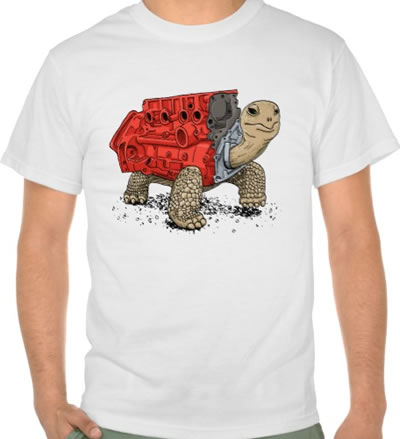 As part of my inaugural post on FCP Euro I created an illustration of the legendary Volvo B230 engine as an aged tortoise.
That image is now available on a range of T-shirts on my Zazzle store and will soon be joined by other gift items, like mugs and pillows. Buy one now!
1 comment on "Volvo Redblock Tortoise T-Shirt Now Available"
wayne says


Could you please render a b230ft version? Fantastic post and great image. Thank you!
Leave a comment