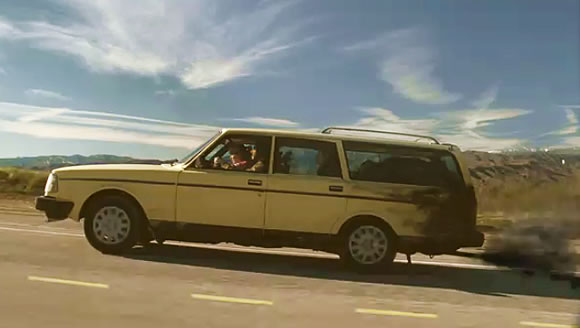 Beardy McBrick was traveling to the annual hacky sack festival with his buds when he came upon the most dreaded of obstacles: a hill. He warned his friends it would be a long, hard slog in his diesel 245 and that they should just relax. "Bummer," his buddy Phil said. "At least we have a good way to pass the time," Phil chuckled as he handed around his packed chillum.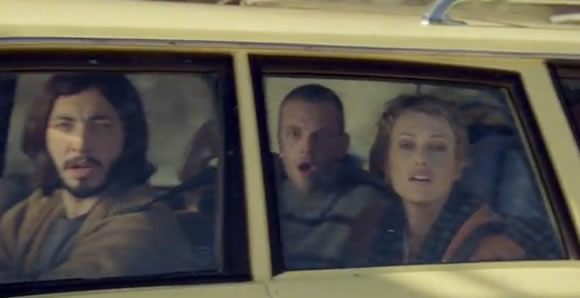 An hour later they'd past the half-way mark when something blue flashed in McBrick's smog-coated side-view mirror. It was a car; a diesel in fact. But this was no ancient Benz or Volvo. It was a BMW, and it was coming up fast. "Maybe you should slow down and let him pass," his girlfriend, Sunflower, suggested. And he did. They looked in awe as the strange rocket car passed by with nary a puff of smoke. Phil stared with mouth agape as the blue streak sped over the apex and out of sight. "Damn, McBrick!" he exclaimed, "you shoulda' bought that car instead of taking this donation from your English professor."

"Yeah…" McBrick thought, as he looked with dread at the climb ahead, "then these damn hills wouldn't be such a drag." The wagons's exhaust belched a dark cloud and woke McBrick from his day-dream. "Hey Phil!" he shouted good-naturedly, "quit bogarting and share the love!" They all laughed. McBrick flipped his cassette of Shakedown Street and settled in for the rest of the hill.
– Inspired by "Changes", an ad for diesel engined BMWs.
2 comments on "The Diesel Decision: A Short Story"
Brian Driggs says


Shame they won't offer the 118d Efficient Dynamics Stateside. I'd buy one of those tomorrow if they did. Picture a Beemer the size of a Mazda 3 five-door. It's got a RWD 6-speed, goes 500 miles on a tank, gets closer to 40mpg, and has no trouble whatsoever merging onto the Autobahn.

118d starts at approximately $31k, while the 335d starts closer to $45k. We get a handful of 1ers over here, including the bigger-than-the-E30 1M, but no 5-doors, and definitely no diesels.

Bummer.

DoctorJay says


I assume it's the same platform as the 1 series? Those are sweet looking 'lil 2 doors.
Leave a comment