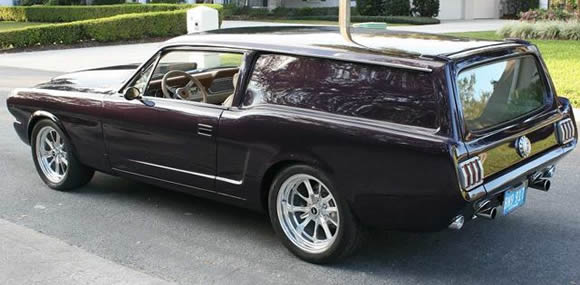 It's the 50th anniversary of the debut of the Ford Mustang so it's the perfect day for a Volvo post, right? How could I possibly relate the sporty American icon to Swedish iron? Well, look at the picture above. Does that roof line look familiar?
Ford didn't manufacture a Mustang station wagon so MJC Classic Cars made one by fusing a 1966 mustang body with a roof and hatch from a Volvo 240DL. Hitch it all up to a 518 cubic inch mill and getting your Söderhamn sofa home from Ikea will happen in about 11.3 seconds.
1 comment on "Mustang Brick"
Tom says


Brilliant!!
Leave a comment