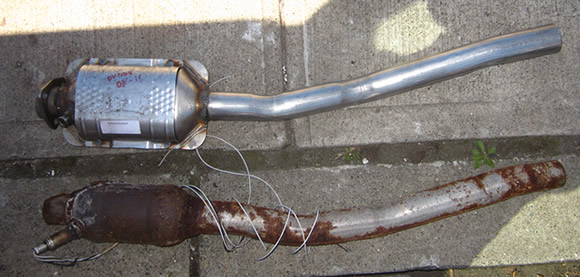 I just took delivery on some parts from FCP Groton and am trying to figure out if I got the right catalytic converter. I photographed the new and old part together and it looks like the new one is different. I'm not sure if it's just a different design or a totally different part.
I have a 1992 245 non-california. It's Davico DV008, ref #8551608. Part listing here.
I'm cross-posting on the Brickboard for input.
UPDATE: I just installed and it fits perfectly, better than the old one. I'm afraid my problem may be the O2 sensor though since the check engine light is still on and it still lags on acceleration. I'm heading out for inspection.