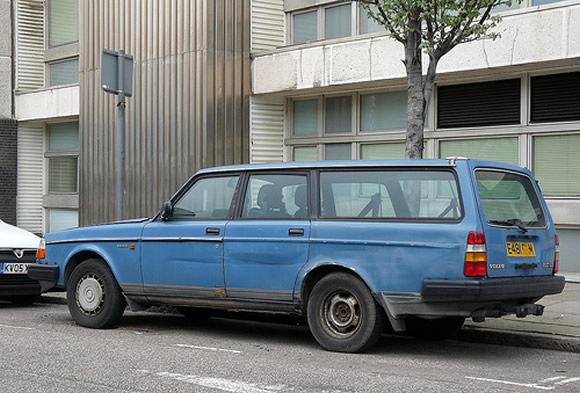 This column from Beater Review in 2007 contains my favorite description of the Volvo 240:
Ask any child to draw "a car," and chances are you'll get an uncanny representation of the Volvo 240.
The review is pretty good, as it covers the known issues of failing electrical parts (apparently made from eco-friendly bio-degradable materials) and the heater blower. Good comment below the article also.
—
On doing a Google search for "beater brick" to find the above image, I saw I have the dubious distinction of being in slots #1 and #2 for that term. Here's hoping I can nail a three-peat with this post.
Image via Andrew on Flickr