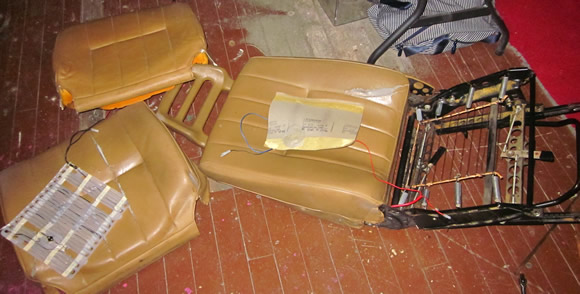 I finally got around to pulling the driver side seat out and installing my junk-yard seat foam. Since the foam was from the passenger side of my donor car it's pretty firm and is an improvement over the sagging, crushed old sponge.
My driver side heated seat hasn't worked since I bought the car, even though the light illuminates. All of the electrical connections seemed OK so rather than trying my luck with the donor heating element I decided to just swap the thermostat. Once installed it took a couple of whacks of the center console to get the button to work but, sure enough, I started to notice a nice warm sensation in my nether regions.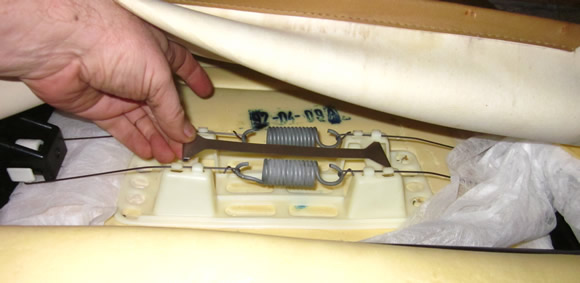 While the seat was out I took a look at the lumbar support and noticed this little I-shaped rod had detached from its mechanism. I crimped it a bit, snapped it into place and now the lumbar support works. Overall the seat is more comfortable and looks better since I also grabbed a fitted seat cover from the junk-yard.
Now if I can just get the damn headrest out I can put the top of the seat cover on. Working by myself I could not get that damn head rest off, even with my hands up inside the seat pushing the levers. I wrestled with that thing for like 15 minutes but it wouldn't budge. I can only imagine what I looked like, slumped over the seat, humping away in frustration. Maybe I need to hire an assistant.