Turns out John Stewart's brick was a 1979 240 DL with over 300K. See more in the update.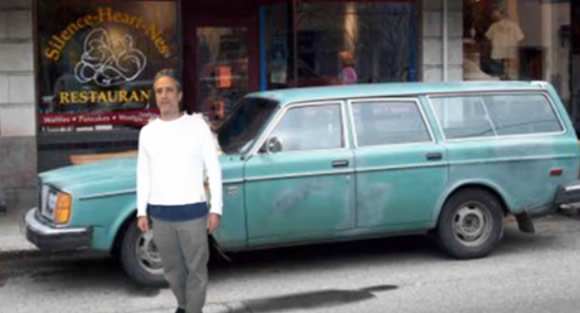 On the Daily Show last night John Stewart talked the Supreme Court and how the banks have been screwing us. To demonstrate, he forms a corporation out of himself and puts an asset up for collateral for $1,000,000. The asset? A "1984 Volvo station wagon with a Pioneer tape deck." Then, through the magic of creative corporate accounting practices, he winds up with this gorgeous $10,000,000 flying brick. Sweet!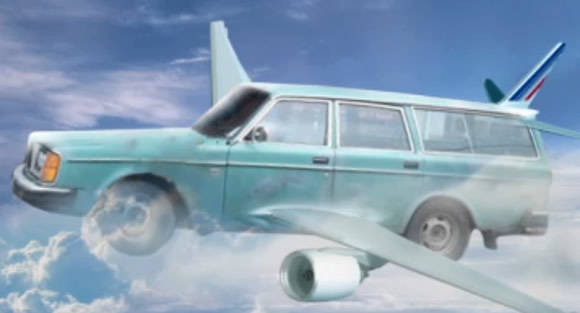 Forward to 6:00 for the funny:

UPDATE: The owner of the original photo has been found! Nayak Polissar looks to be the original owner of "Greenie", a 1979 DL with over 300k on the odometer.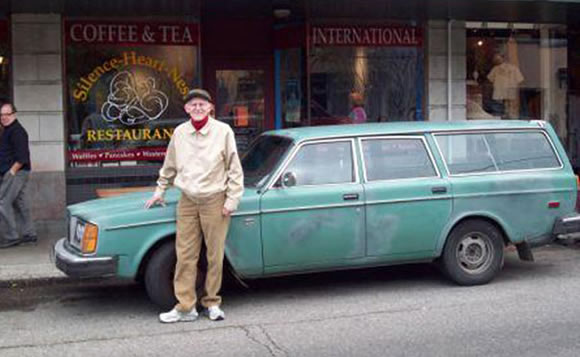 From the Nayak posts to NWAutos in Seattle:
"I LOVE MY CAR BECAUSE … I have so many fond memories associated with it, and because it has served me so reliably for 30 years and over 300,000 miles. When it was very new, I chauffeured a great world leader around Seattle for several days. It has been on hundreds of fun outings all over the West. We have hauled all kinds of stuff and so many people. It starts in an instant and it has rarely needed repairs. It's alive!"
After seeing it on The Daily Show, he states:
"Greenie has now served amusement and joy to millions of Stewart's fans and viewers — in addition to the 300,000-plus miles of service to our family and community. I was happy that Stewart showed Greenie flying toward 'auto heaven.' But that won't happen before many more miles with our family." Yeah!