DIY Maintenance Rusted & Busted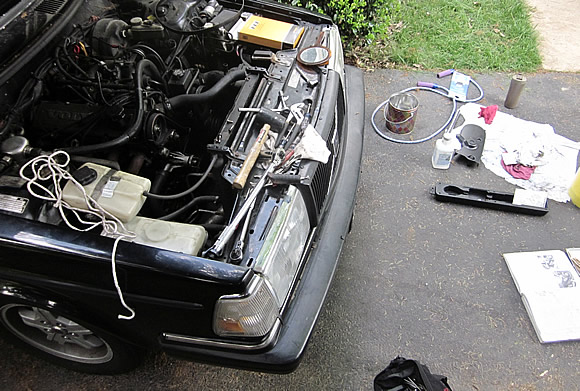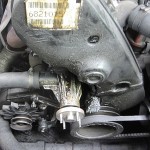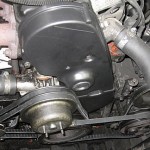 The weather was pleasant this weekend for checking out my oily crank. Unfortunately I wasn't able to enjoy a leisurely cruise down the boulevard because of the mega oil leak.
I await a call from DB Volvo on my minor catastrophe. I drove the brick cautiously along the inner loop of the beltway from Braddock Rd. to Route 66 and Don Beyer Volvo, belching plumes of smoke whenever I went over 40 MPH or 2000 RPM. After a short wait I was told none of the mechanics who worked Saturday would be able to service and I'd need to wait till Monday. I was fortunate enough to get a ride from my mother back up to NJ w/ the kids.
Here are shots of some of the work I did. I got plenty of "before" shots but was so beat at the end that I didn't get a good pic of the new seals and timing belt. I did get one of the old and new covers though.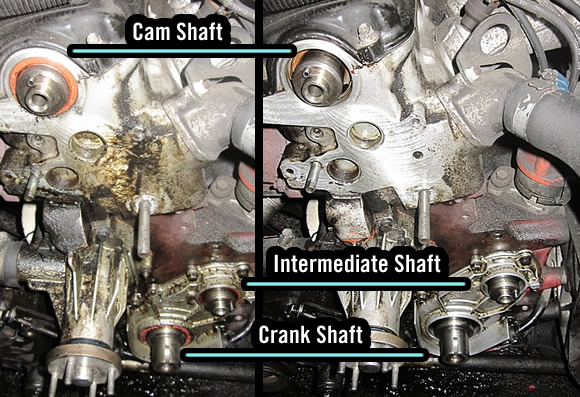 Here's a view of how the seals looked when I took the pulleys off, then after I'd removed the seals and cleaned the front end. At least I've got a new tension roller.