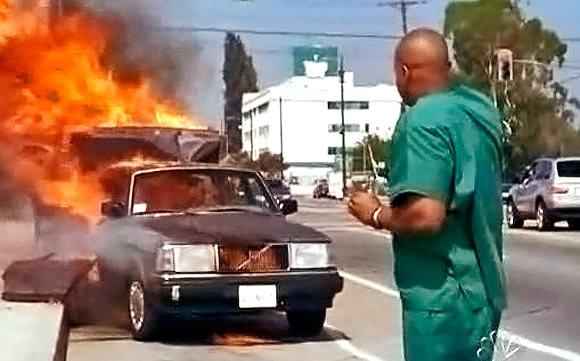 On the TV show Scrubs, Zack Braff's character J.D.  owned a brick that blew up in the first episode of the fourth season.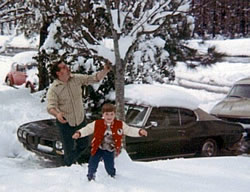 I had a friend whose 1970 Pontiac GTO blew up in front of his apartment. We were hanging out in his place when one of his neighbors stopped by and said "Dude, your cars on fire." We ran out the door and saw the goat spitting flames from both edges of the hood. My buddy  had worked on his carburetor earlier in the day and there must have been a leak somewhere in the fuel line.
When the fire department got there they immediately tried to puncture the radiator, because the heat from the fire could cause it to explode. They swung an axe into the nose of the car over and over again until radiator fluid gushed to the ground. They sprayed the car w/ foam and let it smolder. All we could do was sit on the curb and watch the tires pop from the heat. The car was totaled.
Via IMCDB