In this 1982 ad from Ford, astronaut Wally Shirra presents us with a "vehicle dedicated to the use of space". We then see the shuttle Columbia landing, followed by a shot of the 1982 Ford Granada.
"Look Out World! Here comes Ford!"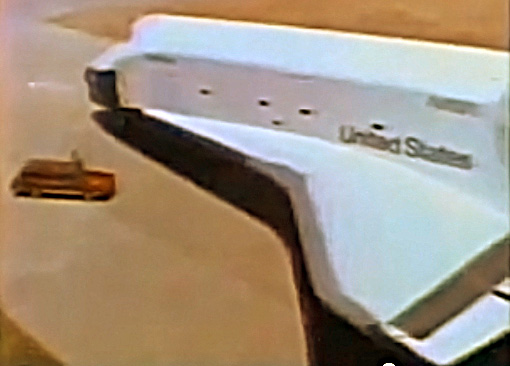 I can't tell if the metaphor is for NASA ships or nasty sex:
Built to carry a full crew in comfort
while moving big payloads
propelled by the thrust
of Ford's new v6 engine option
designed to be used
over and over again.
So Ford biggest selling point is that the car will start? More than once? SOLD!
Long live NASA Space Shuttle.