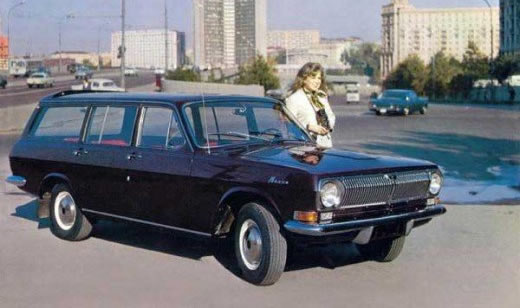 A slew of pics of these lil' boxes.
The San Francisco Chronicle has a short column by a DIY Volvo owner where he documents 37 years of driving and fixing pre-1970s Volvos:
In those 37 years I have spent countless hours in both frustration and triumph. I like to say I've broken down on the road probably a hundred times and have never really had to be towed, always relying on both an intimate knowledge of the car and a complete set of tools and spare parts in the trunk.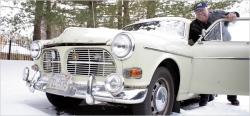 A couple years ago the NY Times had an article about vintage Volvo fans fans of vintage Volvos and interviewed Colin Powell about his collection of 100 series:
"At one time I had six, stashed at various places around the post so the M.P.'s wouldn't find them all," he said in a recent interview. "My usual pattern was to fix them mechanically and then do enough body work to get them through a quick Earl Scheib paint job."
I suppose the key to keeping a running brick is to have a stash of parts cars to pick from whenever something goes wrong with the daily driver. Word on the Brickboard is that junkyards are scrapping 200 series now because they don't pull in enough $$$ from pick-and-pull. But they're easy enough to pick up for little or no cash… so long as you can bring a trailer to tow one home.