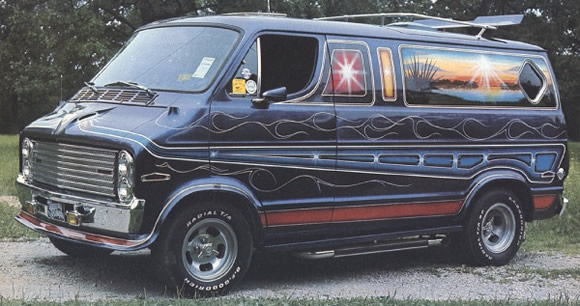 I used to go to hot rod shows with my dad back in the late 70's/ early 80's and they were usually jam packed with custom conversion vans. Tons of candy apple paint, air-brushed illustrations of vikings and evil polar bears and lots of furry dashboards. Most of them had beds in the back, including one with a waterbed and a huge fish tank.
The Selvedge yard has compiled a slew of pictures of the craze in all it's metal-flake glory.
2 comments on "Custom Conversion Vans of the 70's"
war pig #6 says


That's a delish van! I wish I had lived back then*

andrew says


Love this van!
Leave a comment