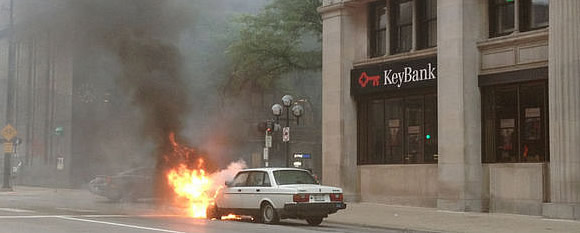 This sweet white 240 caught fire this week in Ann Arbor, Michigan. A passerby alerted the driver that her car was on fire and she was able to get away safely.
Acting Ann Arbor fire Battalion Chief Derek Wiseley said the fire likely started in the engine compartment underneath the car.

"It appears to be mechanical," he said.
Photo by Norman Tyler
4 comments on "Volvo on Fire in Michigan"
Leave a comment