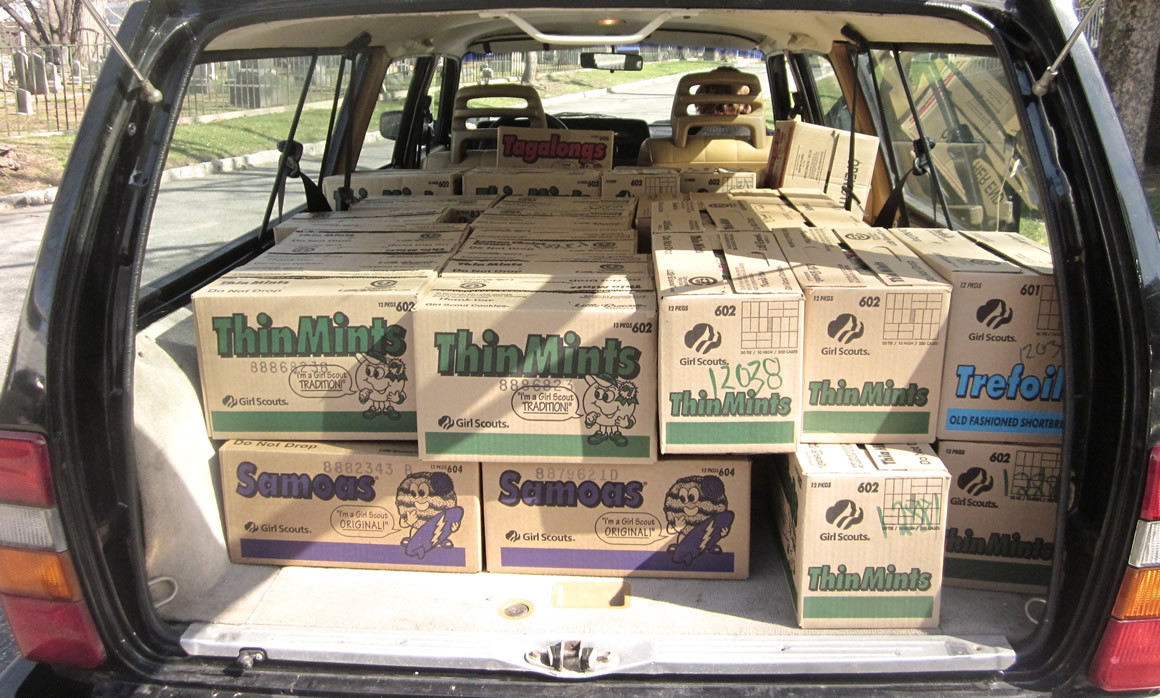 I shot these pictures when taking delivery of Girl Scout Cookies last year. Ours was one of 5-6 cars picking up for our troop; my daughters did not sell all of these cookies.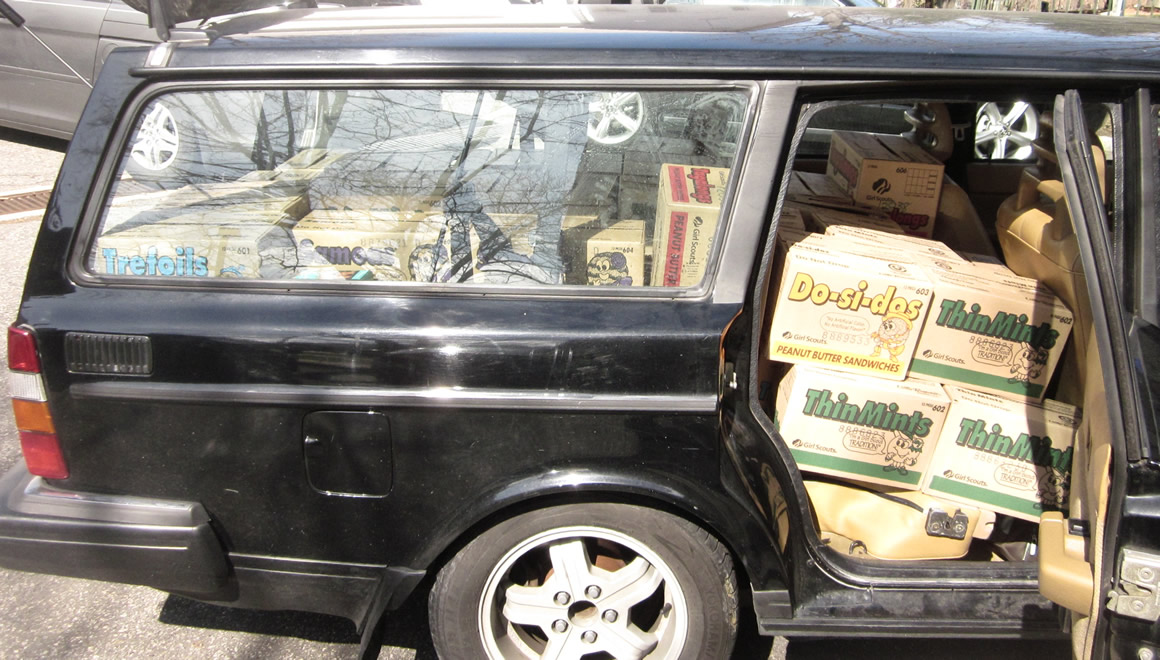 I think we got about 55 cases in the back with seats folded down. If they had all been Thin Mints I calculate we would have almost 18,500 cookies in there.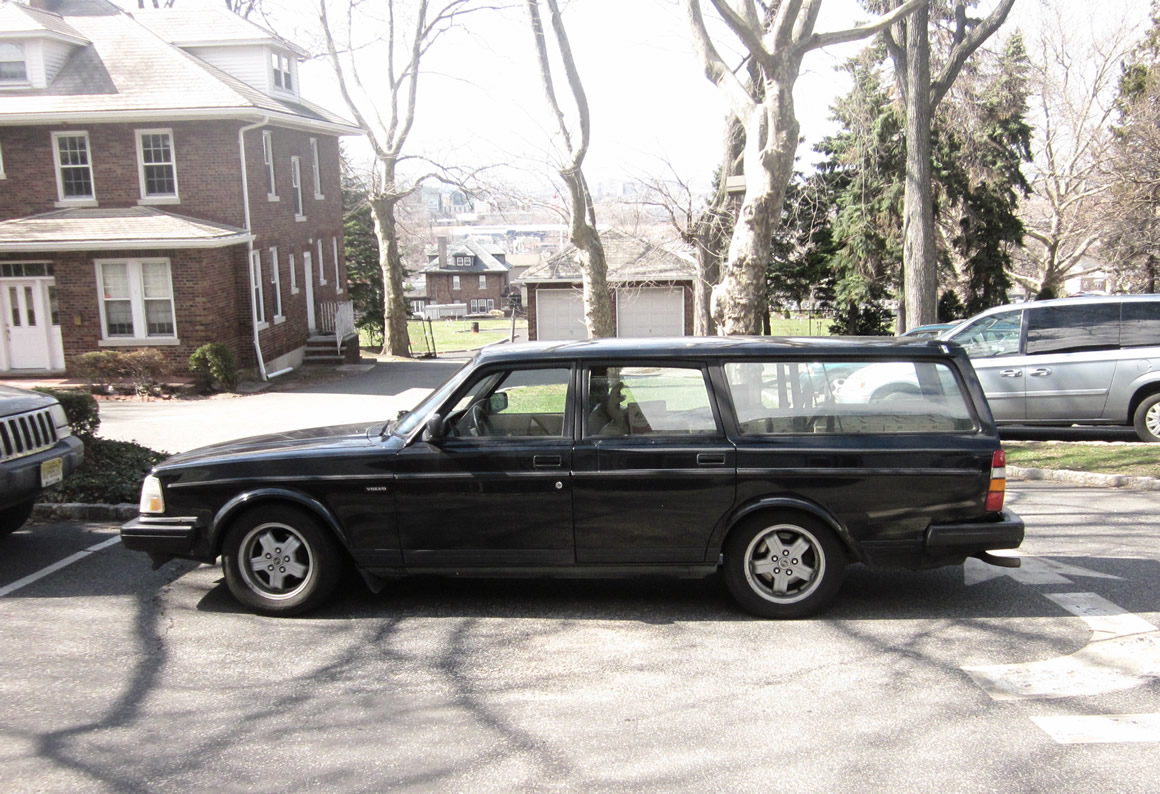 I had 100% visibility out of all my windows, even loaded with all those cookies.
3 comments on "How Many Thin Mints Fit Into a Volvo 245?"
Seth says


Super useful! This is why I don't think I'll ever bring myself to sell my wagon. When moving into my current house, I was able to move everything that I owned from my mothers with just the 240 wagon. I've been seeing more of these turn up on the road lately here in upstate CT.

Art Benstein says


Of the 8 240s in my immediate family, our daily grocery-getter and wifemobile has been an '89 245. It is a dull metallic green/blue, long shed most of its clear coat. Although we love the sedans too, one of which is a shiny black '89, the wagon truly had a timeless feel. Yours is a beaut, Jay. Preserve it, and know you have something many times more valuable than what the books say. Speaking of books, check out (I mean check out, because we can't afford to buy it) Traffic Safety, by Leonard Evans. I was looking for a follow on after reading Nader, and this was it!

DoctorJay says


Thanks!
Leave a comment