I'm looking to reallocate some money in my 401k and came across an interesting bit of info on thestreet.com. Auto parts makers and garages have been doing well despite, and probably because of, the economic downturn. I'll assume this is because drivers have an economic incentive to just get their cars fixed when parts wear out, rather than disposing of them and bringing a new vehicle into the family.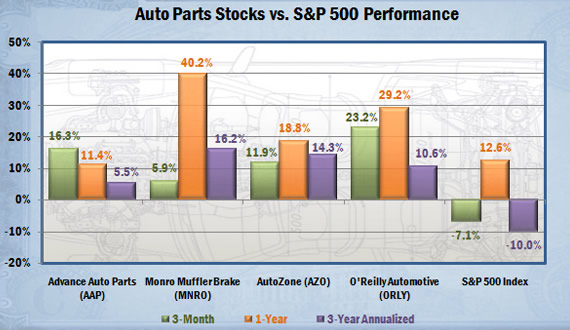 From The Street:
Car-parts shares tend to rise in line with stock-market indices on up days, but also gain on down days because of perceived safety…

Advance Auto Parts has opened 57 stores during the past 12 months, capitalizing on elevated demand for aftermarket auto parts, a recessionary trend that has lasted longer than analysts expected.
This trend of good news inside of bad reminds me of the attitude of an old friend who worked in auto body repair. Rain and snow and ice always made him happy because he knew he could make some good money fixing all the dings, dents and carnage that resulted from dangerous driving conditions.
6 comments on "More people fixing their cars?"
Leave a comment